The Ultimate Guide to Beard Care
By Velvet Noir
0 comments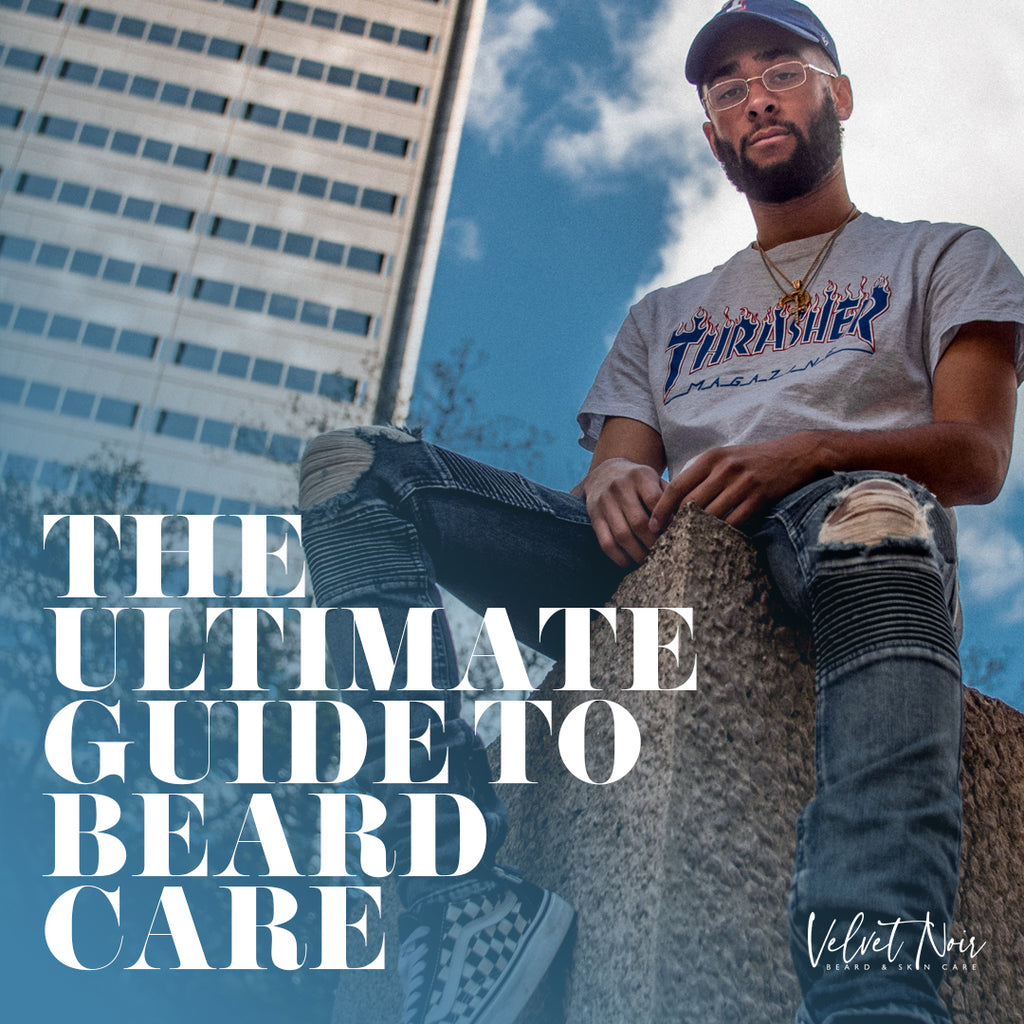 Hello Fellow Bearded Brothers,
Let's face it; there's nothing better than a well-groomed beard! A healthy, luscious beard can transform a person's appearance from bland to bold and give him that confident edge that sets him apart from the crowd. However, growing and maintaining a great beard takes more than just letting it grow and hoping for the best. It requires dedication, patience, and the right amount of maintenance. That's why we've created this ultimate guide to beard care, complete with all the tips and tricks you need to keep your beard looking and feeling its best.
Here are the top 5 objections that I've heard regarding beard care, and why you should reconsider:
1) "I don't have time for beard care"
- While it may seem like a time-consuming task, taking a few extra minutes each day to groom and style your beard can make all the difference. With the right products and techniques, you can streamline your grooming routine to make it quick and easy.
2) "I don't know what products to use"
- With so many different beard care products on the market, it can be overwhelming to know which ones to choose. However, investing in quality products like beard oil, beard balm, beard wash, and a good brush or comb can make a huge difference for the health and appearance of your beard.
3) 'I'm not sure how to style my beard"
- There are countless beard styles, each with their own unique look and feel. With a little research and practice, you can find a style that works for you and learn how to maintain it for a polished and put-together look.
4) "My beard is too patchy or thin"
- While genetics do play a role in beard growth, there are things you can do to promote healthy growth and minimize patchiness. Keeping your beard clean and moisturized, getting enough nutrients and rest, and using growth-promoting products like beard oils or supplements can all help to improve the health and fullness of your beard.
5) "I don't want to spend money on beard care"
- While some beard care products can be pricey, they are an investment in the health and appearance of your beard. Good quality products can prevent dryness, itchiness, and irritation, promote growth, and ultimately save you money in the long run by reducing the need for costly beard treatments or maintenance.
In conclusion, taking care of your beard should be a top priority for any bearded gentleman. With a little effort and attention, you can have the healthy, handsome beard of your dreams.
Velvet Noir was founded in New Orleans, La and we provide handmade Beard & Skin care products that positively reflect our community in a time where self-care has become the best luxury that we can give ourselves. 
We also focus on providing a wide variety of tools that include education, inspiration, and a community of Bearded Brothers all wanting to become the best versions of themselves. We feel that when a man is filled with self-esteem, he then has the power to put those good feelings back into his family, friends, career, and community. Self-esteem can start with a simple grooming routine and ultimately lead to a better world.
We are committed to providing the highest of quality products at a fair price. I truly believe what separates us from other companies is 100% of our business operations are handled in house. Which adds a different level of care, in my opinion.
Our current product line contains 4 Beard Oils, Beard Balm, Beard Co-Wash, Peachwood Beard Comb, as well as an Organic Shaving Set that features Shaving Foam, Balm, Toner. 
So, join me in my mission to promote great beard care by following this guide and sharing it with your bearded friends. Let's show the world what a well-groomed beard can do!
Best regards,
Roderick Foster, Co-Founder
---
Share this