Velvet Noir Meets Funding Goal!
By Velvet Noir
0 comments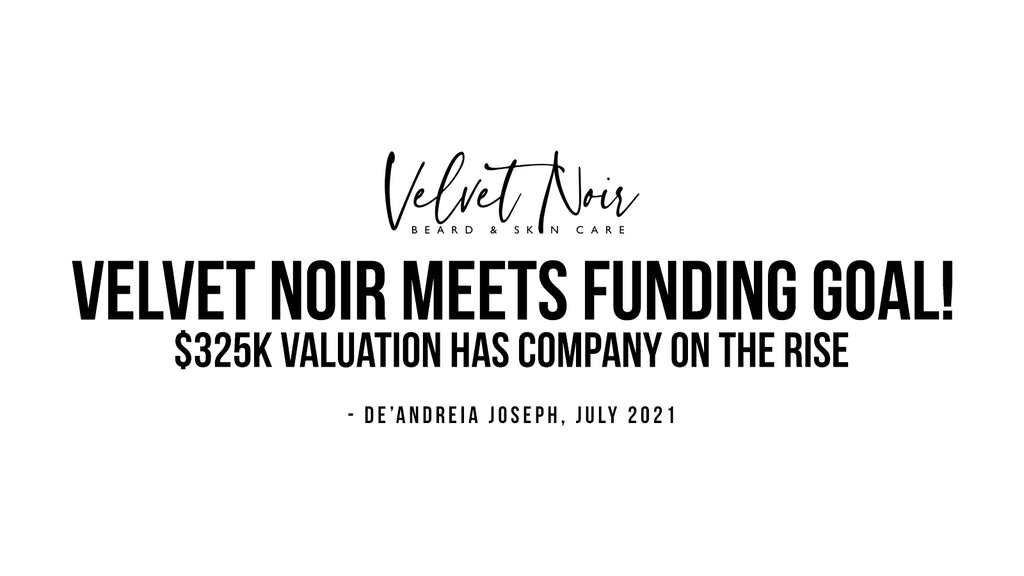 Velvet Noir meets funding goal!
We've got some exciting things coming in the near future.
[Houston, TX, July 6, 2021] — Velvet Noir Beard & Skin has met our goal for our first round of seed investments. 
Raising 100% of the funds requested in just 30 days at a $325K valuation, the funding raised will help us deliver on various projects and additional operational expenses. Why is this news so important? We plan on expanding from our home kitchen to an office space to better serve our loyal customer base. We are truly excited to share this news with those of you whom have contributed to our growth.
"It's a surreal feeling to see that your peers take a look at the business we've been able to build and decide that our company is worth an investment. It's not really something I ever thought about along this journey. It's always been about just getting the best products out to our customer base. Now we can do that and a lot more," said Co-Founder Roderick Foster. 
Starting out as a small black owned business, bootstrapping an operation, to now being able to hit our seed investment goal is amazing to say the least. The growth over the years has been major and we are so excited and grateful for everything else we have planned for the rest of the year. Be on the lookout! Top2Not2.
Velvet Noir aims to bring high quality products with the matching customer service to all customers. Our goal is to offer Confidence in the form of hygiene and other home products.
Share this